McKeon Group has just unveiled the restoration of St Pats Water Tower to its former glory. The work was completed in August 2022 on the Water Tower in Block D on St Patrick's College campus, and the results are truly stunning.
It isn't every day that you get to work on a structure that is over 200 years old. McKeon Group was honoured to work on this Dublin Landmark to restore it to its former glory. This conservation project required McKeon Group to work closely with specialists Nolan Conservation Group to ensure that all works did not damage the structure.
In order to restore this extraordinary building, we completed a full refurbishment which wrapped up in August 2022.
Since being built in 1890, this was the first full refurbishment carried out. While there had been some maintenance works including the repointing of brickwork, nothing as in-depth as our works had been completed.
This involved raking and repointing brick and stone work on the tower, refurbishing the drainage pipework, guttering and tower windows, and cleaning and repainting the existing ironwork including a spiral staircase, bell yoke, and weathervane.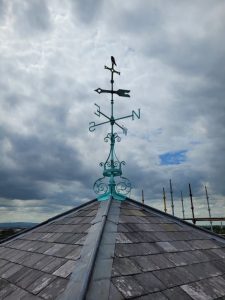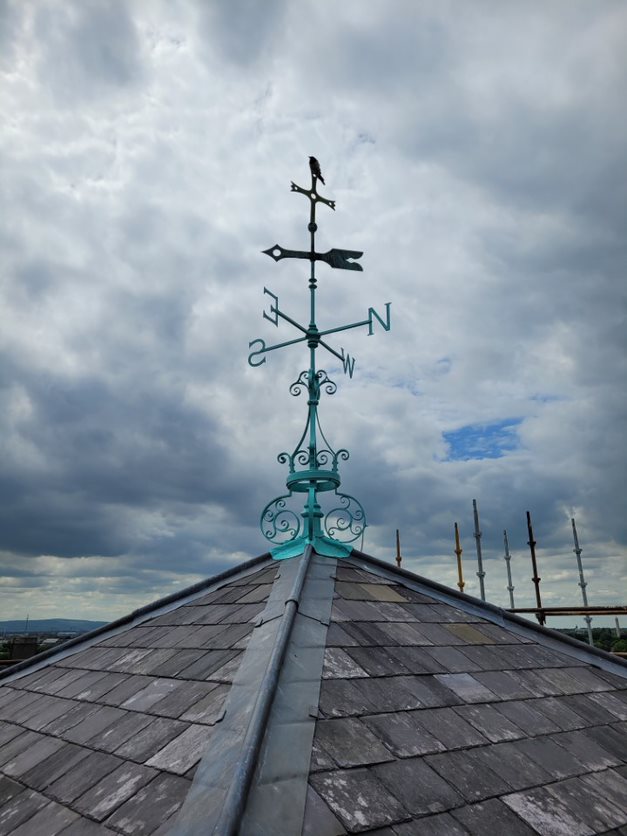 We also completed the refurbishment and replacement of clay balusters, replaced the slate roof tiles on top of the tower, a full in-depth clean of the inside and outside of the tower, installed lighting pendants, and then installed a new access platform to the tower.
But our work didn't end there as the roof also required a major rework. This included the removal of existing redundant fire escape steel stairs, refilling openings at window locations, installation of missing stone cills, and finally completing a new platform walkway over services.
Eye-catching work
Quantity Surveyor Bruno Bottura felt privileged to work on this project, which was his first conservation project since he began working with McKeon Group. Bruno moved to Ireland from Brazil five years ago and in a strange coincidence, the tower already held some significance for him.
He said: "When I started my first job in Ireland, I could see the Water Tower from the window. I loved looking at it, it's truly a beautiful building. There's nothing this old in Brazil, especially where I come from."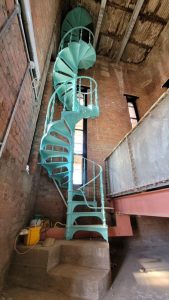 Bruno also spoke of how well the building has stood up, with the eye-catching spiral staircase not needing much more than a fresh paint job to be restored. The weather vane required some welding work but Bruno says it is "much more prominent now, it's like a beam of light at the top of the tower."
McKeon group would like to especially thank all involved including Eanan O'Doherty (DCU), Cathal Crowe in OCSC, Ciaran Mullarkey in MPA, and our own team, led by Donal Molloy and Bruno Bottura.